Youtube watch link of the video
Product introduction:
The two players act the roles of water and fire, and when they gesture towards each other, the particles of water and fire merge.
there are 5 forms by default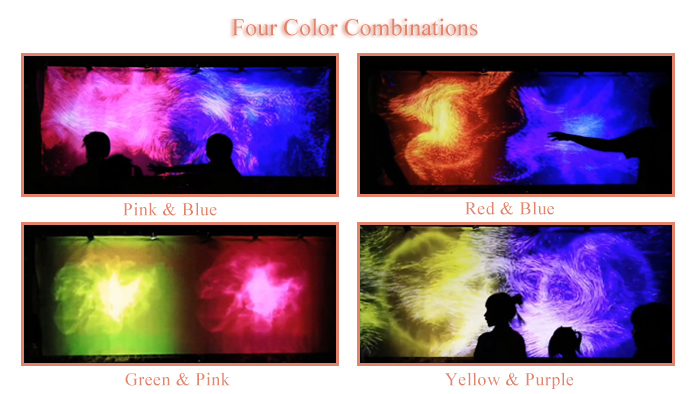 System structure: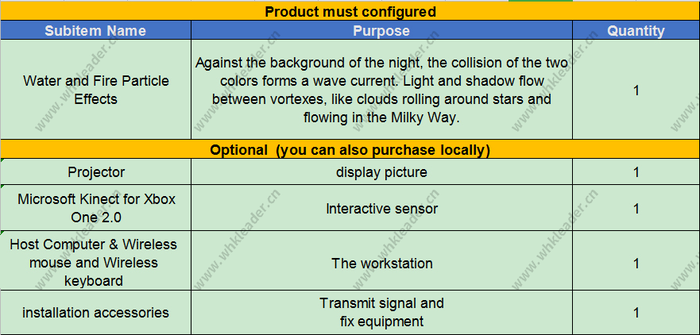 Advantage:
1.You can add your logo as an advertising element in some games
3. Some interactive special effects can change the background image, which can attract more people to your ads.
4.Support Remotely management
5.Customized development service
1.Freely switch between 4 different streamer effects.
2.Customizable particle effects and colors, or dynamic background videos.
3.Against the background of the night, the collision of the two colors forms a wave current. Light and shadow flow between vortexes, like clouds rolling around stars and flowing in the Milky Way.
Installation & after-sales service
1.1 year warranty for hardware&components
2.Provide the specification of machine, to teach customer how to operate the machine;
Send photos and video to customers for reference;
3.Door-to-door service need extra charge!
Product attribute
keywors:
Water & fire,Somatosensory Xinghai Interaction,Water and Fire Particle Effects,kinect starry sky PK large screen somatosensory interactive