Magic fairy video:
Youtube watch link of the video
Product introduction:
At this moment, you are a fairy in the deep forest, can launch magic ball, can knock the clouds, to see if there is treasures.You can also play with the jade rabbit to see how many rabbits you can catch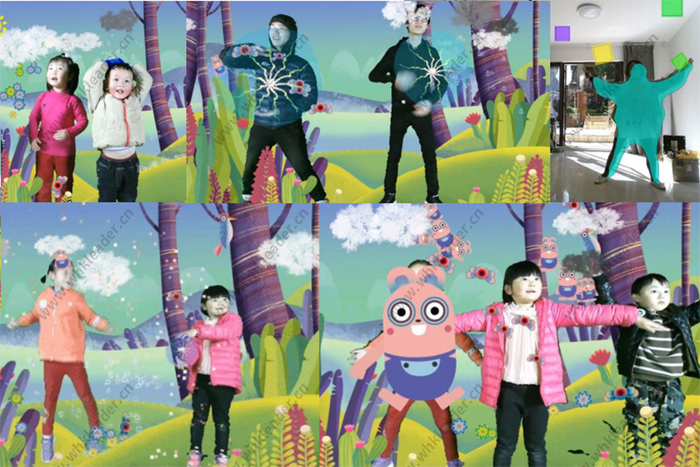 System structure: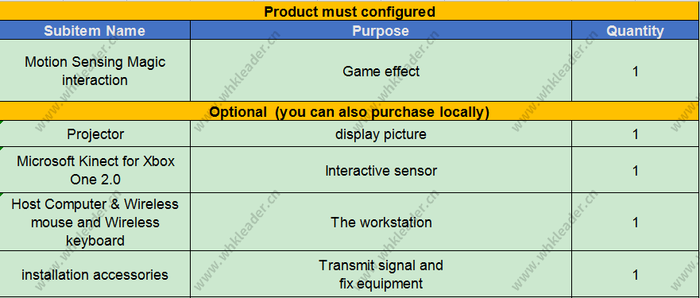 Advantage:
1. if there is Green background will be more perfect!
2.Can support four people to play at the same time
Additional instructions:

1.Real people enter the picture.
2.When the head and hands touch the clouds, different falling objects will be triggered, and the silhouette of the person can catch all kinds of falling objects.

3.Use both hands to perform work in the center of the body to create a photosphere. After the photosphere is pushed out, it will fall on the person. The player will be covered by the enlarged photosphere. He must move his limbs quickly and the photosphere heats up to burst Release the locked state.

4.The light ball can hit the woodpecker in the upper right. After being hit, it will go up silently and hide.

5. Dark clouds will thunder when hit by people. It will rain colored, and when the rain hits people, the outline and slope will become transparent and disappear.

6. One of the white clouds will come out of the sun when it is touched, and it will bloom when it is touched again. If you touch it a few more times, it will fall together when the flowers become more.

7. Rabbits and flying insects will randomly appear when other white clouds are touched.

8.The flying insects are relatively sleepy and dark when they first come out. After you stop and find balance, you will wake up, turn pink, fly around, and become a sticky little guy. After sticking for a while, you will fly away.

9. The rabbit slams on a person (opens his arms to give it a stage) and will walk around later, waving his hand when he falls.

10. Raising your hands above your head will trigger a rainbow, and then the player will turn into a large rabbit. If the player moves, this rabbit will move.

Installation & after-sales service
1.1 year warranty for hardware&components
2.Provide the specification of machine, to teach customer how to operate the machine;
Send photos and video to customers for reference;
3.Door-to-door service need extra charge!
4.Provide customized services
How does it work?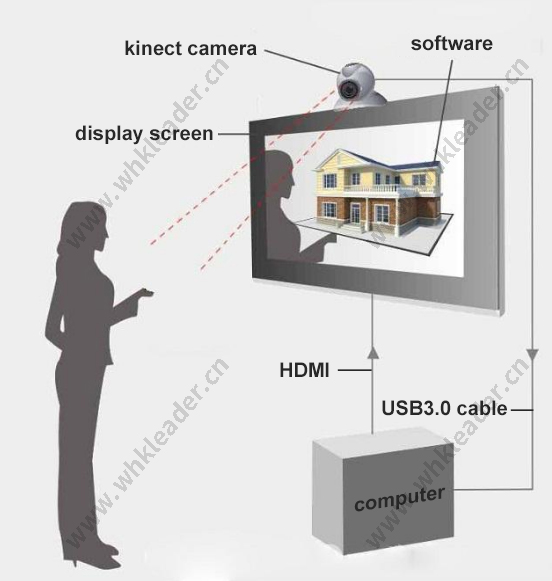 Product attribute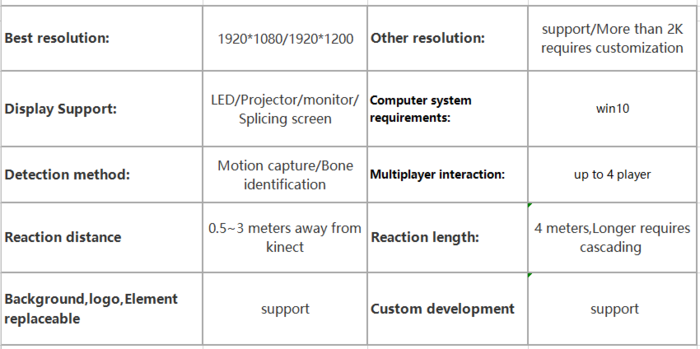 keywors:
Magic fairy,Somatosensory magic interaction,The Wizard of Oz,Enchanted Deep Forest,Somatosensory child becomes magician