Role play video:
Somatosensory Penguin
Youtube watch link of the video
Somatosensory Mid-autumn Festival-Chang Er
Youtube watch link of the video
Youtube watch link of the video
Product introduction:
The player can play a virtual role, and when the experiencer does something, the virtual role will follow the player to do the same action.
System structure: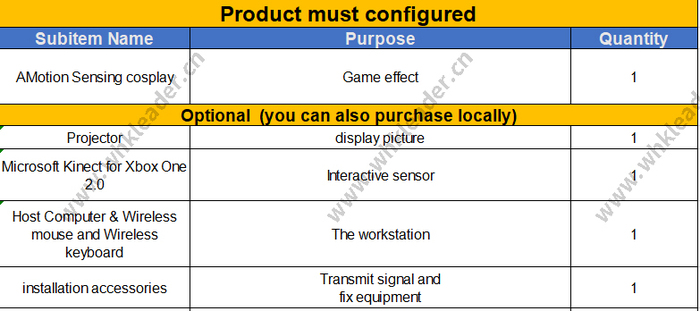 Advantage:
1. The background, the role, and the LOGO can all be changed to suit your application.
2.Up to six people can interact at the same time.
3.For single screen,size is less than 5m,2 projection blended is supported!
Additional instructions:
1. Somatosensory Penguin
2.Somatosensory Mid-autumn Festival-Chang Er
3.Somatosensory primitive
Installation & after-sales service

1.1 year warranty for hardware&components
2.Provide the specification of machine, to teach customer how to operate the machine;
Send photos and video to customers for reference;
3.Door-to-door service need extra charge!
4.Provide customized services
How does it work?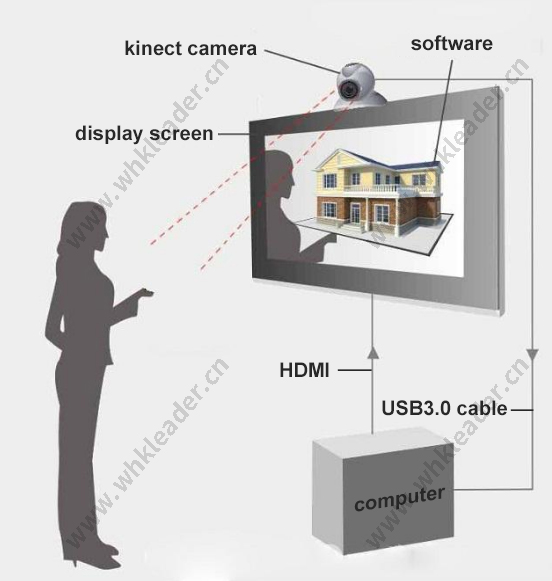 Product attribute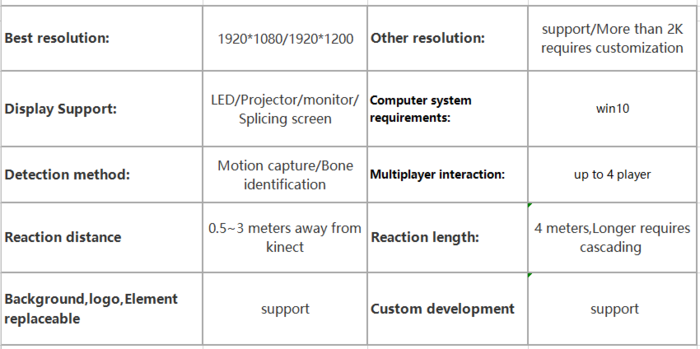 keywors:Role play,Amotion Sensing cosplay,Somatosensory role playing,kinect mimics actions,act animal,AR cosplay