AR seabed hit goods video:
Youtube watch link of the video
Product introduction:
MR interactive diving
Multiple players will automatically wear diving helmets and walk on the ocean floor. You can pick up chicken legs to attract animals on the sea floor. When you throw away the drumstick, wave your hand and the animal will be scared away!
MR Fighting Sea Monster
Players launch various cannons on the pirate ship to bomb the oncoming little sea monsters. At a certain time, the big boss will come forward. Remember to kill it to pass the level!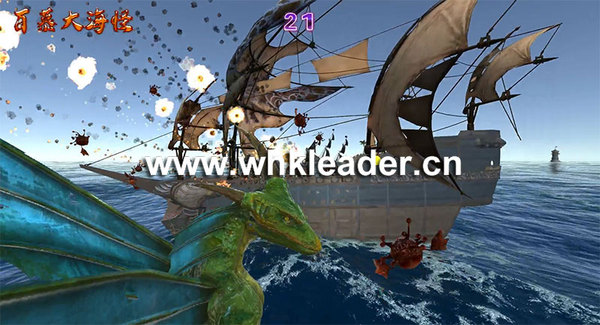 AR seabed hit goods
Youtube watch link of the video
The player is now smaller, standing on the seabed, and can send out attack waves with both hands to hit floating goods and props.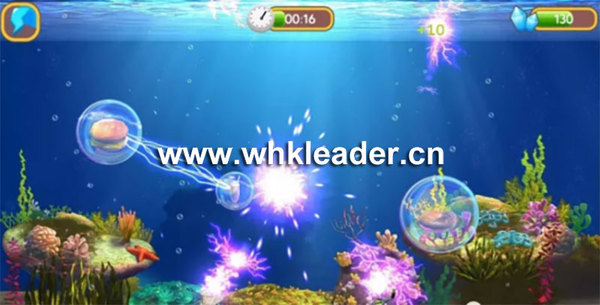 Advantage:
1. Brand elements can be implanted (such as: name, logo, picture, animation, video, etc.)
2. Replaceable game elements (such as pictures, UI, characters, music, sound effects, etc.)
Submarine Challenge
In the game, each player controls the "submarine" to avoid obstacles through "head movement" and earn points.

The total score of all players reaches the preset, that is, the goal is completed and the challenge is successful. Let us challenge the high score together!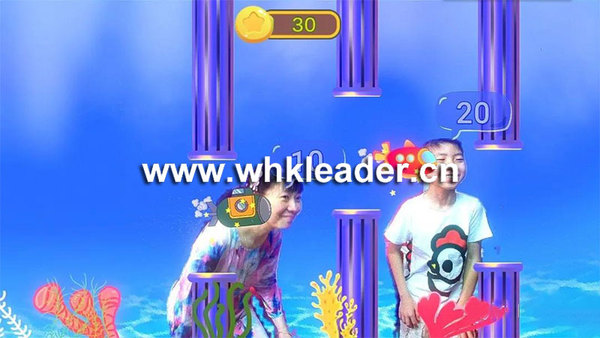 System structure: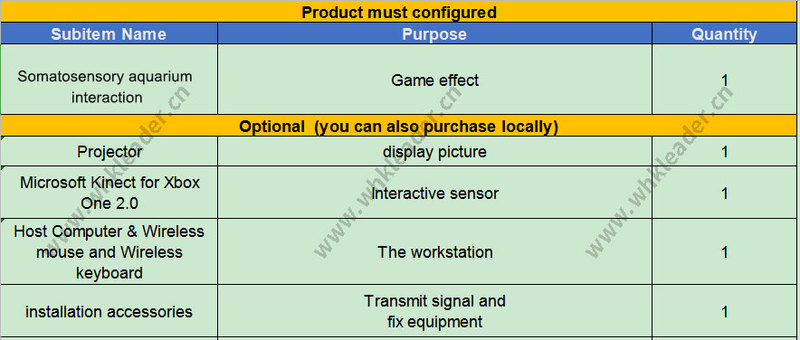 Installation & after-sales service
1.1 year warranty for hardware&components
2.Provide the specification of machine, to teach customer how to operate the machine;
Send photos and video to customers for reference;
3.Door-to-door service need extra charge!
4.Provide customized services
How does it work?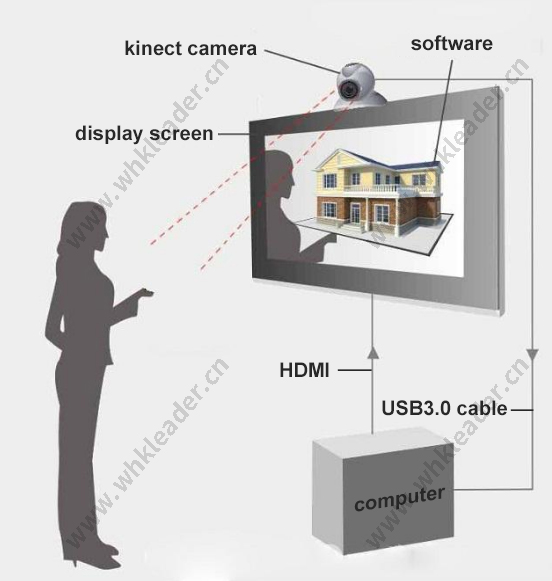 Product attribute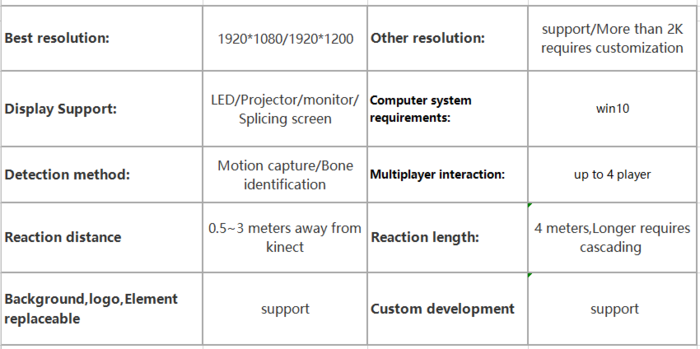 keywors:

AR seabed hit goods,Somatosensory AR Ocean Game,AR Real play software,AR hero games using Kinect. Newest Kinect game for museum and advertisement ,support taking photo